As a recognised Cotton Bed Sheet Manufacturer, we offer an complete collection of Bed Sheet Sets. Our 100% Cotton Bed Sheets are also offered with Pillow Covers, Flat sheet, Fitted sheet etc. Bed Sheet Sets provided by us are available in varied attractive designs and patterns to suit the your bedroom.
SALEEM TEXTILES COMPANY  belong to a family who are pioneer in Textile Industry of Pakistan. Jointly they set up Zeenat Textiles Mills Ltd, having spinning, weaving, dying & bleaching in 1954, the early years of Pakistan`s independence.
After it's disposal in 1975, the family members separately set up spinning Mills, Printing Mills and Export of Textiles. Mr. Mohammad Saleem the Chief Executive of Saleem Textiles Company along with his sons selected to go for export of textiles. The company since its establishment in 1986 has earned a name in the field of manufacturing & export of woven textiles, like fabric, Bed sheets, Bed Linen, Dyed and Printed Bed Sheets, Hospital Linen, Hotel Linen, Waffle Blankets Terry Bath Towels, Thermal Blankets, Shopping bags, Tent lining fabrics.
Our commitments to excellence and innovation has been a major factor in company's growth.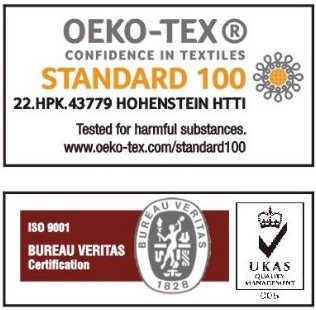 ---